From Temple's Homemade Breakfast Biscuits to our Famous Pulled Pork Barbecue, you simply can't go wro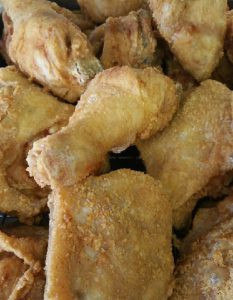 ng with the food here at Sunnyside. Why? Because it's real food.
We take pride in what we create in our kitchen. That means our food is thought up, cooked, and served the same way we would prepare it for our family. We consider our customers more than just folks who spend dollars in our store. They are our family and our support system. Without them there is no us, so we make sure we only use the best ingredients to keep your stomachs full and a smile on your faces.
Which one of our menu items puts the biggest smile on your face? Is it the Famous Pulled Pork Barbecue, Sunnyside Delicious Fried Chicken, or maybe Jamie's Sweet Potato Pie? Let us know in the comments below.